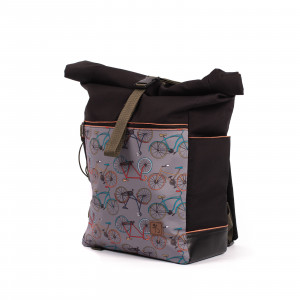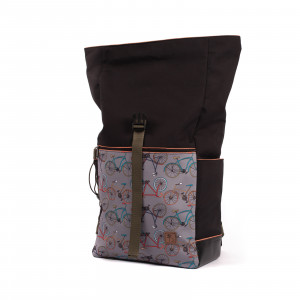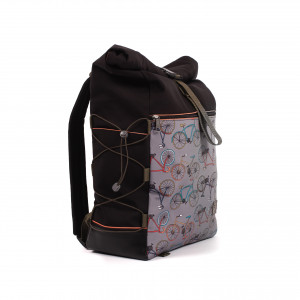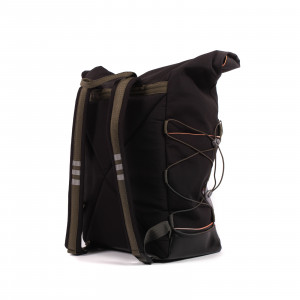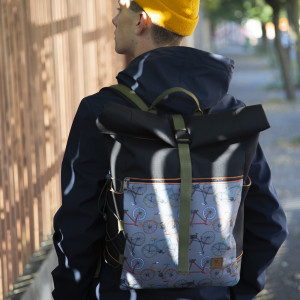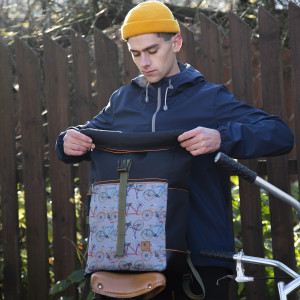 Rucsac Rolltop biciclete
360.00 RON
http://delikatesaccessories.com/rucsac-rolltop-biciclete_127909
Credit Card / Cash on delivery
Shipping price from 18 RON
Shop policy
Model old-timer, clasic sau super rapid de curse, de femei sau de bărbați... Nouă e totuna, doar să aibă două roți ca tu să poți pedala. Recomandăm acest model tuturor admiratorilor de biciclete.
Rucsacul rolltop Delikates este multifuncțional și durabil. Îl poți personaliza ușor pentru stilul tău de viață, deoarece încap în el tot ce ai nevoie într-o zi aglomerată: pantofi de sport, pelerină de ploaie, cartea ta preferată, laptopul... poți continua tu enumerarea.

Rucsacurile noastre sunt cusute din materiale cu design propriu. Datorită tehnicii de transfer, chiar și părțile texturate sunt durabile și pot fi spălate. Partea inferioară este realizată din piele naturală, fixată dinăuntru cu burete. În interior se află un buzunar pentru laptop (max. 15'-16'), care se închide cu bandă velcro.

Mărimi maxim: 15x30x60 cm
Capacitate: 27 litri
Your Delikates product will be shipped in 3-10 business day in Romania and Hungary, 10-14 workdays in the EU and about 1 month overseas.
Read more info about our products
The products from our webshop are not always on stock, but can be produced in a couple of days upon ordering. If you fall in love with a product that is no longer available in our store but was part of our previous collection, Collage 2017/2018, you can order it with an additional fee of 20%. If you order a personalised product, we will charge an extra 50% to the original price.
---
https:http://delikatesaccessories.com/rucsac-rolltop-biciclete_127909