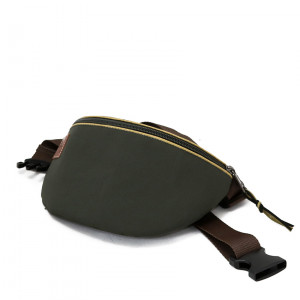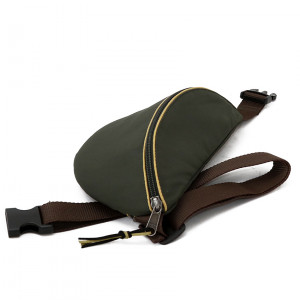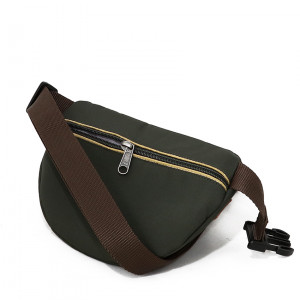 Plain Green Hip Bag
118.00 RON
http://delikatesaccessories.com/plain-green-hipbag_82984
Card bancar / Plata la livrare
Costul livrării 20 lei
Politica magazinului
We didn't forget those for whom even the most moderate pattern is too much. The dark colors are for hard wear and will easily fit into the most low-key wardrobes, too.
If you would like everything to be at hand, but you're fed up with stuffed trouser pockets, then you must try a hip bag! It is the perfect accessory for trips, festivals, or big city adventures.
The patterns feature our original design. Thanks to the transfer technique the patterned parts are for hard wear and washable.
Measurements: 16 cm x 23 cm x 8 cm
Vei primi accesoriul tău Delikates în 3-10 zile lucrătoare la adresele din România și Ungaria, iar în 10-14 zile lucrătoare oriunde în UE și în aprox. 1 lună la orice altă adresă.

Alte informații despre produsele noastre:
Accesoriile noastre din webshop nu sunt întotdeauna pe stoc, dar în cazul unei comenzi le producem în câteva zile. Dacă îți place un produs care nu mai apare în webshop, dar face parte din colecția noastră din 2017/2018 (Collage) sau 2018/2019 (Kaleido), atunci ai posibilitatea să-l comanzi cu un suprapreț de 10%. Iar dacă dorești un produs personalizat, poți calcula cu un suprapreț de 30%.
---
https:http://delikatesaccessories.com/plain-green-hipbag_82984