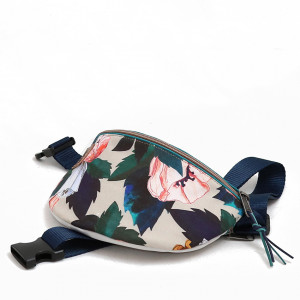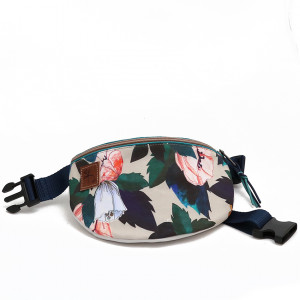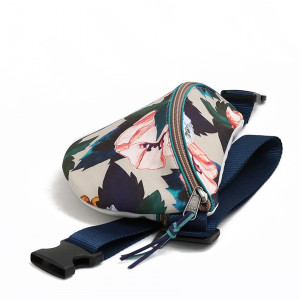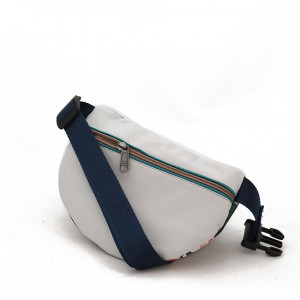 Leaves and roses hipbag
95.00 RON
http://delikatesaccessories.com/leaves-and-roses-hipbag_82958
Credit Card / Cash on delivery
Shipping price from 18 RON
Shop policy
We recommend this pattern for rose lovers. Thanks to its moderate combination of colours, it can easily be assorted with everyday outfits
If you would like everything to be at hand, but you're fed up with stuffed trousers pockets, well then you must try a bum bag! It is a
perfect accessory for trips, festivals, or big city adventures.
Our bags are made with patterns designed by us. Thanks to the transfer technique the patterned parts are for hard wear and washable.
Sizing: 16 cm x 23 cm x 8 cm / 6,25' x 9" x 3,15"
Its waist belt is adjustable from 80 cm to 120 cm and it is made of a polypropylen strap.
Composition of base materials: 100% polyester, with waterproof layer. Composition of the patterned part: 100% poliester with pattern designed by us.
Zipped pocket at the back of the bag for documents, small valuable things
The inner part of the bag comprises two compartments. We use YKK zip.
Care and maintenance: It can be washed in washing machine using delicate or hand wash programs

Read more info about our products
The products from our webshop are not always on stock, but can be produced in a couple of days upon ordering. If you fall in love with a product that is no longer available in our store but was part of our previous collection, Collage 2017/2018, you can order it with an additional fee of 20%. If you order a personalised product, we will charge an extra 50% to the original price.
---
https:http://delikatesaccessories.com/leaves-and-roses-hipbag_82958