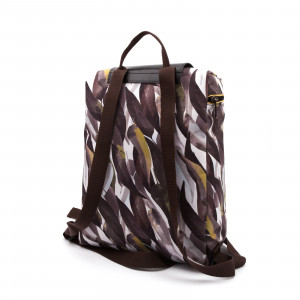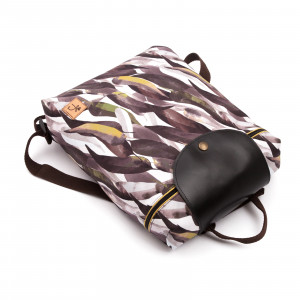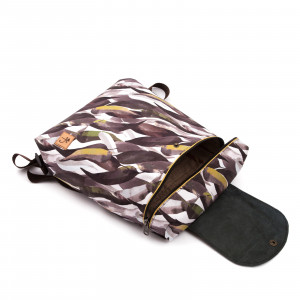 Grey Leaves City Backpack
155.00 RON
http://delikatesaccessories.com/grey-leaves-city-bag_114138
Credit Card / Cash on delivery
Shipping price from 18 RON
Shop policy
The colors on this pattern are both low-key and trendy, while the hip leaf pattern is reminiscent of Winter woods. When making this combination, we were thinking of those who are in love with browns and greys.
The city backpack is your essential accessory on easy weekdays, free evenings and happy weekends. Thanks to its small size, you can wear it all day, while in it there is a place for everything that you would need on a more relaxed day.
Our bags feature originally designed patterns, made from softshell. The top part is made from genuine leather, 17 cm, it closes with a snap fastener. The straps are 90 cm long, adjustable, and made from 100% polypropylene. It features an inside pocket.
Measurements:
- maximum height: 30 cm
- bottom: 26 cm x 7 cm
Read more info about our products
The products from our webshop are not always on stock, but can be produced in a couple of days upon ordering. If the product of your choice is from our previous 2017/2018 (Collage) collection, the original price will be calculated with a 20% additional fee, as for personalised products the extra cost is 50% to the original price.
---
https:http://delikatesaccessories.com/grey-leaves-city-bag_114138