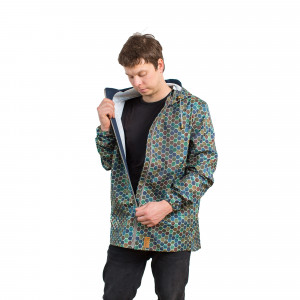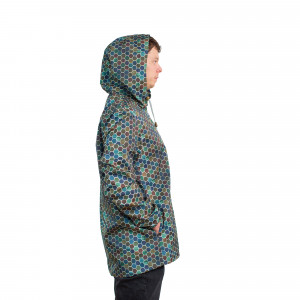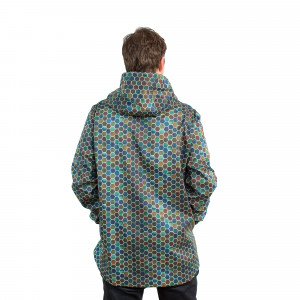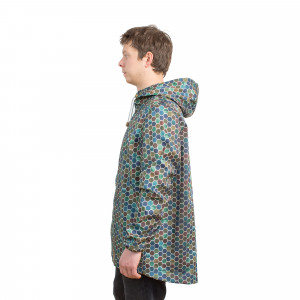 Geacă hexagoane pămânții
290.00 RON
http://delikatesaccessories.com/geaca-hexagoane-pamantii_121251
Card bancar / Plata la livrare
Costul livrării 20 lei
Politica magazinului
We would like to elevate the everydays with this easy to wear geometric pattern. Thanks to the neutral colors it will suit many outfits, but it will never really go unnoticed.
May this funky coat be your friend in rain and wind. Thanks to the water-repellent fabrics it will keep you dry in a summer shower.
The coat features a drawstring hood. It can be packed into a small bag. The coat is made of softshell material. Water resistance: 10000 mm/H2O, 3000g/m2/24H and breathable.
Measurements:
S
chest-waist-hip circumference: 114 cm
sleeve length: 72 cm
coat length: 75 cm
M
chest-waist-hip circumference: 120 cm
sleeve length: 75 cm
coat length: 80 cm
L
chest-waist-hip circumference: 128 cm
sleeve length: 78 cm
coat length: 85 cm
Caracteristici:
Geaca poate fi încrețită la brâu cu șnur, gluga este reglabilă și poate fi împachetată într-un buzunar. Este cusut din material softshell. Rezistența la apă: 10000 mm/H2O, 3000g/m2/24H, materialul respiră.
Produsul tău Delikates va fi livrată în 2-12 zile în țară și 10-15 zile în țările din UE. Nu toate produsele din shop, sunt pe stoc, la câteva modele se poate opta la livrare expres (predare cureirului în 24 de ore după plasarea comenzii).
---
https:http://delikatesaccessories.com/geaca-hexagoane-pamantii_121251