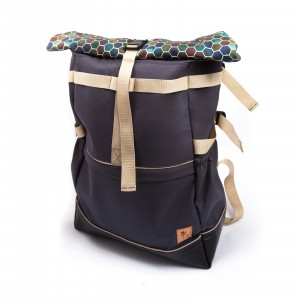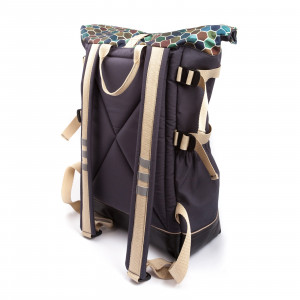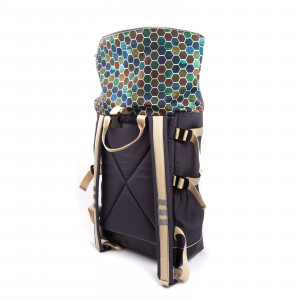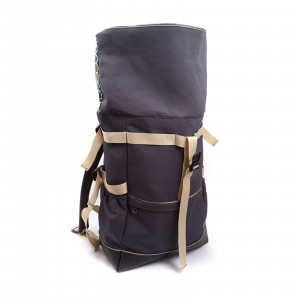 Earthy Hexagon Rolltop Backpack
360.00 RON
http://delikatesaccessories.com/earthy-hexagon-rolltop-backpack_114130
Card bancar / Plata la livrare
Costul livrării 20 lei
Politica magazinului
We would like to elevate the everydays with this easy to wear geometric pattern. Thanks to the neutral colors it will suit many outfits, but it will never really go unnoticed. We recommend it to both men and women.
This rolltop backpack is designed not only for the travelers, as it is a very versatile piece and for hard wear. It easily adapts to your lifestyle, because it swallows up everything you might need on a busy day: trainers, a raincoat, a laptop, your favorite book, a camera… and you may continue the list.
The patterns feature our original design. Thanks to the transfer technique the patterned parts are for hard wear. The bottom of the bag is made of genuine leather, with an inner sponge bracing. Inside the bag, there is a compartment made out of sponge to hold your laptop (15'-16'), which can be closed with a velcro.
Measurements:
Bottom: 15 cm x 30 cm
Maximum height: 60 cm
Maximum capacity: 27 litres
---
https:http://delikatesaccessories.com/earthy-hexagon-rolltop-backpack_114130