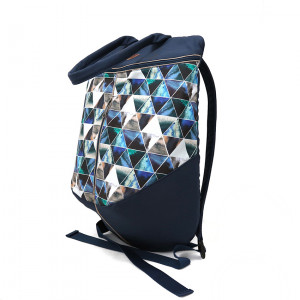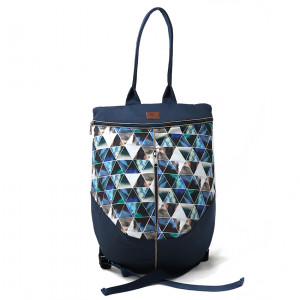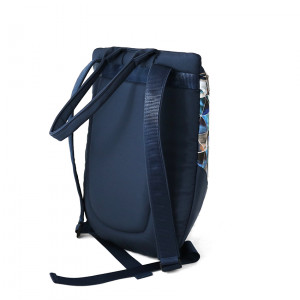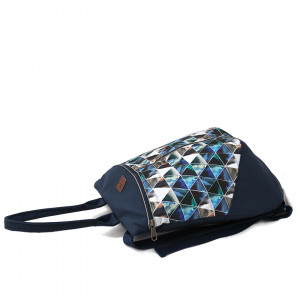 Blue and gray triangles backpack
175.00 RON
http://delikatesaccessories.com/blue-and-gray-triangles-backpack_82989
Add to wishlist
This piece is a perfect choice for those who cannot identify with popsy-like combinations. The geometrical lines, the cold colours offer a sporty, yet urban style to the this bag.
You can put everything in this bag you might need on a busy day. Its unique form and colours will surely catch your friends'eye. Its long strap enables it to be worn as a shoulder bag, but it is also very comfortable as a rucksack.
Our bags are made with patterns designed by us. Thanks to the transfer technique the patterned parts are for hard wear and washable.
sizing: 30 cm x 44 cm

straps: adjustable from 45 cm to 80 cm
its smaller strap is 50 cm, it is comfortable to wear on shoulder
Composition of the base material: 100% polyester
Composition of patterned part: 100% with pattern designed by us
sling used for straps 100% polypropylene
Sizing of zipped exterior pockets: 17 cm x 20 cm
Sizing of zipped interior pockets: 19 cm x 19 cm
Maintenance: it can be washed in washing machine using the hand wash program. Keep away from fire and embers.
---
https:http://delikatesaccessories.com/blue-and-gray-triangles-backpack_82989