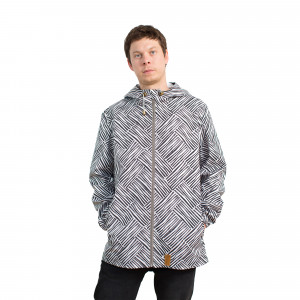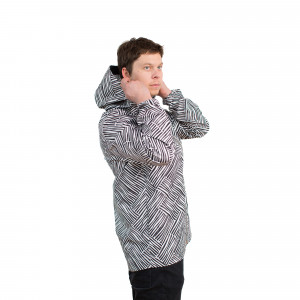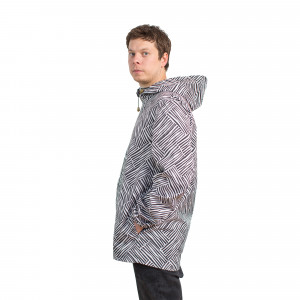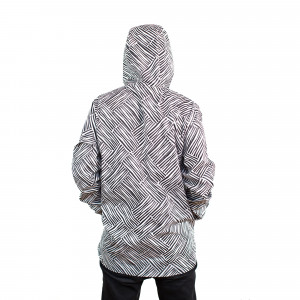 Geacă dungi alb-negru
290.00 RON
http://delikatesaccessories.com/black-and-white-stripes-mens-coat_121252
Credit Card / Cash on delivery
Shipping price from 18 RON
Shop policy
The funky, uneven stripes make this pattern truly irresistible! This is a monochromatic coat that can easily be assorted with any outfit.
May this funky coat be your friend in rain and wind. Thanks to the water-repellent fabrics it will keep you dry in a summer shower.
The coat features a drawstring hood. It can be packed into a small bag. The coat is made of softshell material. Water resistance: 10000 mm/H2O, 3000g/m2/24H and breathable.
Measurements:
S
chest-waist-hip circumference: 114 cm
sleeve length: 72cm
coat length: 75 cm
M
chest-waist-hip circumference: 120 cm
sleeve length: 75cm
coat length: 80 cm
L
chest-waist-hip circumference: 128 cm
sleeve length: 78cm
coat length: 85 cm
Your Delikates product will be shipped in 3-10 business day in Romania and Hungary, 10-14 workdays in the EU and about 1 month overseas.
Read more info about our products
The products from our webshop are not always on stock, but can be produced in a couple of days upon ordering. If you fall in love with a product that is no longer available in our store but was part of our previous collection, Collage 2017/2018, you can order it with an additional fee of 20%. If you order a personalised product, we will charge an extra 50% to the original price.
---
https:http://delikatesaccessories.com/black-and-white-stripes-mens-coat_121252